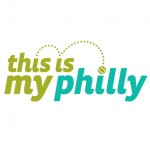 Saturday, March 31
1:00–4:00 p.m.
at Moore College of Art & Design, Room 206
20th Street and the Parkway
Taught by Cara Lawler and AIGA Philadelphia Graphic Design Students
Ages 7–13
Do you love your neighborhood? What's your favorite place, building, park, or person where you live? Is there something unique about your home? We believe there's something special about all the communities that make up Philadelphia. No matter what the size or location, we all feel a sense of pride and love for our neighborhood.
Spells Writing Lab is partnering with AIGA Philadelphia for the third time to celebrate the special neighborhoods of our city. AIGA Philadelphia is a local organization comprised of creatives such as graphic designers, illustrators, educators, etc. Under the guidance of graphic design college students from around the city, kids will create a collage and supporting poem expressing their love for their home. Emphasis will be placed on successfully expressing ideas through the integration of image and the written word.
During this workshop held at Moore College of Art & Design, participants will have the opportunity to see how professionally trained creatives work. After the workshop, with the help of computers and scanners, graphic design students will work together to design a larger project that features all the pieces created in this workshop.