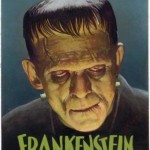 Saturday, October 23
1–2:30 p.m.
at Spells Writing Lab
Taught by Angelina Sciolla
For ages 8–12
They can be scary, ugly, funny, and gross. But do you really know what it's like to be a monster? It's not easy. Explore what life is like for your favorite creature. Use your imagination to create a whole life for your monster that didn't exist before. Does he have monster friends? What does a monster do when she's not scaring people? Write the untold story of monsters and maybe even help them change their monster ways.