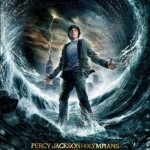 4 Sunday classes: October 3, 17; November 7, 21
2–4 p.m.
at The Painted Bride Art Center, 230 Vine Street
Facilitated by Elizabeth Encarnacion
For ages 10–16
Do you rush out to watch the movie versions of your favorite books on opening weekend? Does it drive you crazy when the film adaptation changes the ending, or adds scenes that weren't in the original? Do you think you could cast better actors to portray your favorite fictional characters? In this unique series, we will be featuring a popular teen book or graphic novel for two months. Read the novel, then share your impressions of the author's work and watch the film that has brought the page to life. During our group sessions, we'll also use the book and film as a jumping off point for our own writing projects. Did the filmmakers do a good job of translating the written word to the screen? That's for YOU to decide!