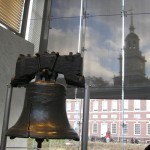 Spells Summer Writing Camp—Week 5
Monday, August 1–Friday, August 5
9 a.m.– 12:30 p.m. M, Tu, Th, F
9 a.m.–4:00 p.m. W for field trip
at Spells Writing Lab, 1425 N. 2nd Street, Philadelphia
For ages 7–12
Revolution is brewing! Walk in the footsteps of the founding fathers as we visit the historic Powel House to learn more about colonial life and how including period details can make historical fiction seem real. Then we'll jaunt out to the rural summer villas of the Philadelphia elite to imagine the stories those walls could tell. This trip through time ends with a performance of puppet plays we'll write about those Charms of Fairmount Park to bring this exciting era to life.
This camp week includes two field trips thanks to the generosity of the Fairmount Park Conservancy, the stewardship groups of the Charms of Fairmount Park, and the Philadelphia Society for the Preservation of Landmarks.
Registration is free, but requires a refundable deposit of $25 plus processing charges. The registration will not be valid until the deposit has been received by Spells Writing Lab.