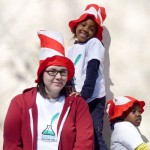 Join Spells for our first weekend workshop in our new location, as we partner with BRIDGE to bring you a writing experience unlike anything you've done before!
We're celebrating Dr. Seuss's birthday a few weeks early, using yoga as a way to jump start tales inspired by his first book, And to Think That I Saw It on Mulberry Street. Through imaginative movement and breathing exercises designed to help remove writer's block and allow kids to be silly and outlandish, students will tap into their creativity in brand new ways while making "mountains from minnows" and creating a Seussical story of their own.
Participants should wear loose, comfortable clothing beneath weather-appropriate outerwear, as we will be walking around the neighborhood for part of the workshop, and plan on removing shoes inside the studio. Yoga mats will be provided.


Saturday, February 20
1:30–3:30 p.m.
at Spells Writing Lab
Crane Arts Old School Building
1417 N. 2nd Street, Studio 1*
Taught by the staff of Spells Writing Lab and the BRIDGE
For ages 7–12
*Studio 1 can be accessed by walking through the Crane Arts Old School parking lot and entering the door at the top of the ramp (to the left of the callbox). Once inside, enter the door to the right and look for us in the lounge area!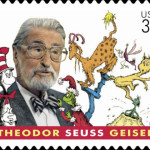 This March 2, we're celebrating the birthday of Theodor Geisel—and Read Across America Day—with a superbly Seussical writing workshop inspired by his first published book, And to Think That I Saw It on Mulberry Street! Join us as we put on our red-striped hats, appreciate the master's words, and create some silly stories and rambunctious rhymes of our own. It'll be a birthday celebration to remember!


Wednesday, March 2
3:30–5:30 p.m.
at the Chestnut Hill Branch of the Free Library of Philadelphia
8711 Germantown Avenue
(Germantown Ave. & Bethlehem Pike)
Taught by Spells Writing Lab
For ages 6–12
*No registration necessary for this special library program!*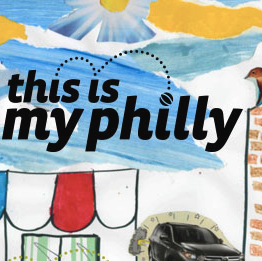 DO YOU LOVE YOUR NEIGHBORHOOD?
What's your favorite place, building, park, or person where you live? Is there something unique about your home? What smells, sounds, and tastes make you feel safe and happy? There's something special about all of the diverse communities and citizens that make up Philadelphia. No matter what the size or location, we all feel a sense of pride and love for the familiar feeling of our neighborhoods.

Join Spells Writing Lab and AIGA Philadelphia for the sixth annual This Is My Philly writing and image-making workshop celebrating the special neighborhoods of our city! During this workshop, participants will write a sensory poem evoking Philly's positive qualities and work with design students from programs at local colleges to illustrate them with collages that showcase "My Philadelphia."


A free creative writing and image-making workshop
Saturday, March 5, 2016
1:00–4:00 p.m.
at Moore College of Art & Design, Room 206
20th Street and the Parkway
Taught by Spells Writing Lab staff and AIGA Philadelphia Graphic Design Students
Ages 7–13